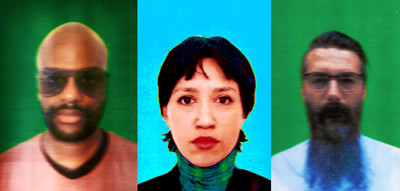 Welcome to Oddity Radio - not a radio in the true sense of the word, more a collective hub curated by Alexis Le-Tan's ear.
An online platform which gathers a selection of our favorite labels, showcasing playlists from each of their back catalogues and occasional exclusive mixes.
These independent labels are some of the finest of their kind, filled with artists and attitudes that we believe exemplify a creative spirit for the future.
Carving a niche in anything from the esoteric to the leftfield, global dance or laidback ambience alike. We strive to open a path into their psyches through sounds, words and visions.
Bringing these like-minded folk together for the first time, allowing their tunes to breath harmoniously side by side in a continuous mix of complimentary aural delights.
Although the purpose of this project is not commercial, Oddity Radio offers opportunities to connect these labels or artists with brands and other potential clients allowing the music to be used in the commercial sector.